March 26, 2021
Contact:
​amber hills named chair of colorado housing and finance authority's board of directors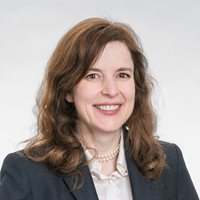 (DENVER)
– Colorado Housing and Finance Authority (CHFA) is pleased to announce that Amber Hills, president of FirstBank's Southwest Market, has been named chair of CHFA's board of directors. CHFA's 11-member board serves as the governing body of the organization and establishes policies to further its mission of affordable housing and community development.
As an industry veteran with over 22 years of experience, Hills oversees FirstBank's Southwest Market, which includes eight branch locations, more than 160 employees, and $2.2 billion in deposits. She also oversees FirstBank's Multicultural Banking Center, which was formed to better serve the entire community by providing banking services in customers' preferred language and with an understanding of their culture.
Prior to being named president in 2016, Hills held several officer roles and is heavily involved in all aspects of affordable lending. She specializes in Housing Credit programs that support the development and preservation of affordable housing. She has also led several affordable homeownership initiatives within FirstBank.
She graduated from the University of Wyoming with a Master of Business Administration degree, and holds a Master's degree from the Pacific Coast School of Banking, as well as a Bank Administration Institute Certificate in loan review. She enjoys spending her free time with her rescue dogs and her niece and nephews.
###