The curriculum includes classes that may help you represent your agency at speaking engagements, in public meetings, or handling media relations.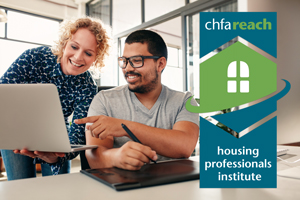 HPI Home
Who should attend: executive directors, area managers, those who interact with the public and media, and those wishing for greater responsibility in their organizations
You may find use for the External Relations class series if you are speaking at conferences, representing your agency in public meetings, or handling media relations – whether routinely or in a crisis. These classes prepare you to speak confidently and on point.
03.17.21
People who need to share their expertise may feel uncertain about how to deliver their material in a way that has the desired impact on their audience. In this three-hour interactive workshop, participants gain a roadmap to clearly guide them to speaking success.
05.12.2021
There is an old adage that tells us, "Proper Planning Prevents Poor Performance." Projects fail in many ways, including blown schedules and budgets that create tensions and starve other projects of capital and resources, or simply are not being delivered at all after months or years of dollars and staff time being pumped into them. This session will provide the audience with approaches to successfully initiate, plan, execute, monitor and control, and close projects for improved performance and meeting necessary requirements for success.
06.16.2021
Communication is fraught with speed bumps and challenges. We each speak our own language based on our backgrounds, history, moods, training, and what we had for breakfast. In this session, you'll gain tools to handle conflict, confusion, and misunderstandings better to be a more effective communicator in tough situations.