March 1, 2022
chfa's 2021 community report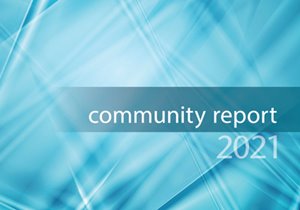 CHFA's 2021 Community Report is now available. In the report, learn how CHFA invested $3.1 billion to support affordable housing and community development in 2021. Highlights include how CHFA increased community engagement, launched new innovations, and was proud to assist Coloradans by:
Serving more than 8,700 customers through CHFA's home mortgage loan programs
Helping developers create or preserve more than 7,200 affordable rental housing units with multifamily loans and/or Housing Tax Credits
Supporting over 3,300 jobs by serving nearly 600 businesses with business lending programs
Assisting more than 300 communities and nonprofits statewide with CHFA donations, grants, and volunteerism
The CHFA 2021 Community Report is available in a digital, interactive format.
Access CHFA's 2021 Community Report here
. For more information about CHFA and its work across Colorado, please visit
chfainfo.com
.