NextGen is a web-based application used to collect tenant occupancy and demographic data for properties with Low Income Housing Tax Credits (LIHTC or Housing Tax Credits) or CHFA Multifamily Loans.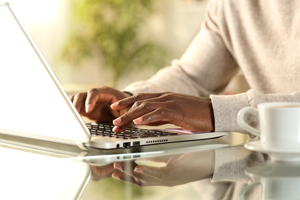 Log in to NextGen
General Information
NextGen is a newer version of WCMS. Any data that existed in WCMS will now be viewed in the new system. NextGen is not compatible with Internet Explorer - all users must use either Google Chrome or Microsoft Edge when accessing the system.
Registration and Logging In
Users with an active WCMS account should log into NextGen using their WCMS username and password. New users should register for a NextGen account, as instructed below:
Click the Log in to NextGen button above, then click the blue link under the SIGN IN bar to create a new account
On the registration form, be sure to select Compliance User as the Account Type.
Complete the registration form and be sure to click the blue "+" to add each site name or site number for which you are requesting access. Refer to the LIHTC/CHFA Loan Properties document for a list of CHFA site names and numbers.
View the End Use License Agreement (EULA), then click the box to agree to its terms and conditions.
Click the green Create Account button. Please allow up to 24 hours for review and approval of your registration. Users will not be able to access NextGen until approval is received.
Training
It is recommended that all users view the training videos and/or the NextGen External User's Guide below before logging into the NextGen system. All training videos are password protected. Please contact Peggy Boyd or your CHFA Program Compliance for assistance.

To skip to the demonstration for the specific training modules, please see the timings listed below.
NextGen 1 - Basics and Navigation
NextGen 2 - Uploading Tenant Data
NextGen 3 - Manually Entering a Move-in Certification (3:03)
NextGen 4 - Manually Entering an Annual Certification (3:04)
NextGen 5 - Manually Entering a Unit Transfer (2:57)
NextGen 6 - Manually Entering a Move-out Certification (2:57)
NextGen 7 - Reports (1:08)

XML Tenant Upload
Specific property software programs can create a data file which can be uploaded into NextGen, eliminating the need to duplicate the manual entry of that data in NextGen. For more information, please view the Preparing for the NextGen Tenant Data Upload document.
Frequently Asked Questions and Troubleshooting
Do you have a question about or are you having trouble with a specific feature in NextGen? Please visit the FAQs and Troubleshooting for NextGen document to find a solution. If you need additional assistance, please contact Peggy Boyd.