CHFA loan programs are available through our network of CHFA Participating Lenders.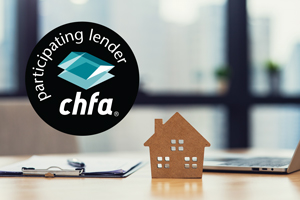 2021 Top Producing Participating Lenders
​Click here to
view a list
of the top 10 producing Participating Lenders in 2021.
Click the various links below to find a CHFA Participating Lender in your area or to find specific loan officers that offer a CHFA program you are interested in.​​
Lenders
Loan Officers by Region
Click on the map to find a list of loan officers who have helped a CHFA homebuyer in that area. The list will appear below the map. Also, be sure to use the scroll bar to the right of the list to view the whole list.