CHFA's Lender Advisory Group (LAG) is a group of CHFA Participating Lenders who are helping guide the future of affordable housing in Colorado.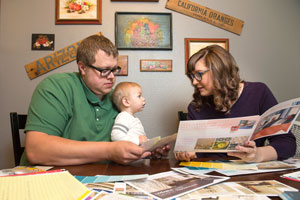 Why CHFA?
​85% of surveyed CHFA homeowners said that they are extremely likely to refer CHFA to others.
*Data source: 2017 Customer Survey
Members of LAG share their thoughts about CHFA, its programs/services, and ways CHFA can offer more support to meet the needs of buyers in today's competitive market.
Interested in Participating?
There are currently no openings on CHFA's Lender Advisory Group, however, we are always accepting Applications of Interest for when the next position becomes available.
If you work for a CHFA Participating Lender and are interested in joining, please complete
CHFA's Application of Interest
and send the completed form to the
CHFA Lender Advisory Group
.