To increase CHFA's community outreach, CHFA has regional Community Relationship Managers.
CHFA's Community Relationship Managers work to advance local economic development and entrepreneurship by increasing awareness of CHFA's economic development programs and products.
Region Map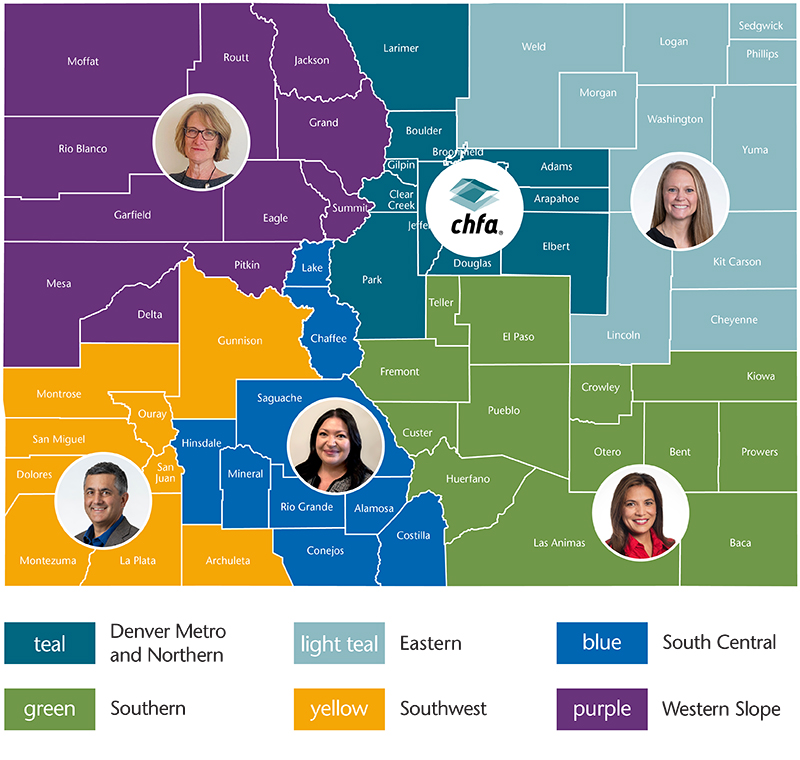 CHFA Community Relationship Managers
2022 Impact Investment
January 1 to December 31, 2022
$275,000
Housing Solution Grants
$1.4M
Regional Community Investment Grants
Identify topics based on local community needs. Develop new or increase access to existing trainings, toolkits, technical assistance or other capacity building resources on topics tailored for the communities.
Increase awareness and utilization of CHFA's business finance offerings, and support local economic development initiatives including but not limited to agri-business, main street revitalizations, and youth entrepreneurship programs.
Strengthen available housing stock for homeownership by promoting resources available for single family home rehab, including mobile home rehab and park preservation offerings. Build resident capacity for homeownership by supporting financial fitness classes.
Philanthropic investment in local nonprofit community partners whose missions are aligned with CHFA's vision and corporate giving guidelines and processes, and advance partnerships by leveraging engagement and ability to respond timely to community needs.
Sign up for Community Connections eNews