CHFA's 2023 David W. Herlinger Golf Tournament was held on Wednesday, July 19th, at Fossil Trace Golf Course in Golden, Colorado.
CHFA's golf tournament raises funds to support nonprofits whose work aligns with CHFA mission of investing in affordable housing and community development. The 2023 event raised $85,000 for the Home Builders Foundation, a nonprofit building independence for those living with physical disabilities.

Recent golf tournament beneficiaries have included: Rocky Mountain MicroFinance Institute, Second Chance Center, Mt. Carmel Veterans Service Center, The Empowerment Program, and Arrupe Jesuit High School.

Learn more about the CHFA David W. Herlinger Golf Tournament.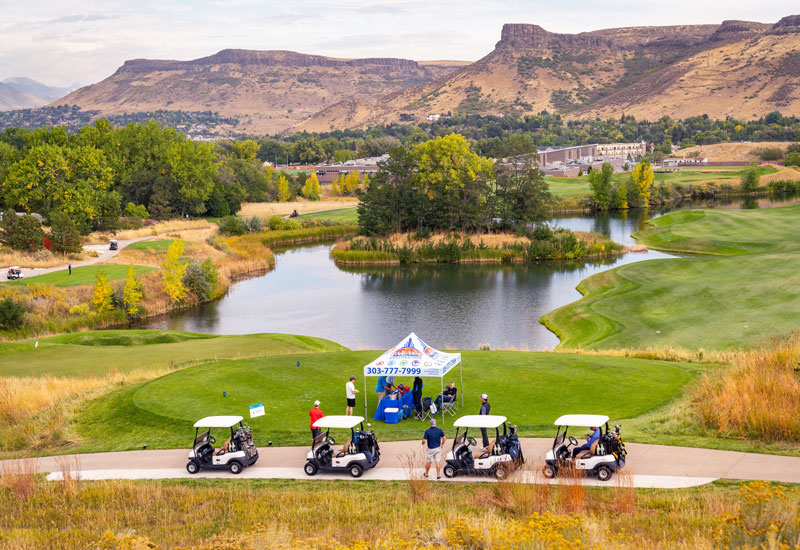 Sponsor Information
Sponsorship for 2023 has closed.