Colorado Housing and Finance Authority (CHFA) is pleased to announce the Colorado Affordable Housing Developer's Guide.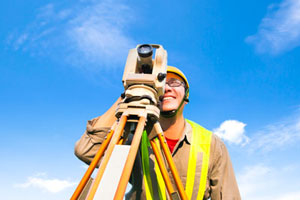 Colorado Affordable Housing Developer's Guide
The intention of the Guide is to help support local for-profit and nonprofit developers, community leaders, and advocates seeking to ensure that safe, decent, and affordable housing is an intentional and integrated part of their community fabric. The Guide is dedicated to all Coloradans who are seeking housing stability and economic prosperity. We hope this resource paves a path forward for a brighter and stronger future for the entire state. CHFA would like to thank the numerous partners and collaborators who helped make the Colorado Affordable Housing Developer's Guide possible.
Training Webinars
CHFA held online training to explore different aspects of the Developer's Guide.
Recordings of Developer's Guide trainings are available here.
Developer's Guide 101
Attendees learned how to access the Developer's Guide and use it within their organization to better understand and plan for the development or preservation of affordable housing in their community. Specific topics covered include affordable housing development overview, organizational considerations, housing development models, team and roles, engaging the community, predevelopment, market feasibility, financial feasibility, project construction, operations and compliance, and a variety of tools and resources.
Proforma 101
The Colorado Affordable Housing Developer's Guide includes many interactive tools to help analyze affordable housing development opportunities in your community. Join CHFA staff for this session, where we will dig into the new Guide's proforma tool. You will learn how to navigate the proforma, build a basic proforma, and create basic development and operating cost assumptions.
Development Financing Resources 101
Developing affordable housing poses unique financing challenges. However, there are many existing resources to ensure that price-restricted rental and for-sale development is feasible in Colorado, even on a small scale.
Join CHFA lending staff and other experts to learn the basics of affordable housing finance, how to build your "capital stack," and how to access new Colorado-based subsidies that can be used to build and preserve affordable housing.
Colorado Affordable Housing Developer's Guide Case Studies
Communities across Colorado have successfully built and preserved small-scale affordable rental and for-sale homes. While housing development can seem overwhelming, case studies included in the Colorado Affordable Housing Developer's Guide highlight successes and keys to success from a wide range of Colorado communities.
Hear from the experts—those who have completed their own projects—at this interactive panel session with plenty of time for Q&A.
CHFA Small-scale Affordable Housing Technical Assistance
A strong affordable housing development team usually includes outside experts with knowledge of housing finance, housing markets, and development. Finding specialists with the expertise to take your community's project from concept to construction can sometimes be a barrier to moving projects forward.

CHFA has created the Small-scale Affordable Housing Technical Assistance program, which offers qualifying project sponsors pro bono technical assistance from Colorado housing development experts. Learn how to access CHFA's Small-scale Affordable Housing Technical Assistance program resources and hear how Colorado communities have successfully engaged through the program.

Developer's Guide Questions?