May 24, 2023
affordable housing credit improvement act reintroduced to congress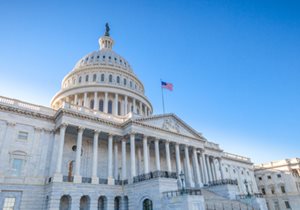 On Thursday, May 11, 2023, the Affordable Housing Credit Improvement Act (AHCIA; S. 1557 and H.R. 3238) was reintroduced in Congress with bipartisan support. This legislation will expand and strengthen the Low Income Housing Tax Credit (LIHTC), the most widely used tool for financing affordable rental housing in the nation. Key provisions include:
Increasing Housing Credit allocations by restoring the 12.5 percent cap increase, and further increasing resources by 50 percent to meet the need for affordable housing.
Lowering the threshold requirement of Private Activity Bond (PAB) financing to trigger the maximum amount of 4 percent Housing Credits available to individual properties from 50 to 25 percent.
Empowering developers to produce up to 1.94 million affordable homes nationwide over the next decade, according to estimates by Novogradac. These estimates also indicate that the AHCIA support close to 3 million jobs, $115 billion in tax revenue, and $333 billion in wages and business income.
In today's market environment of increasing costs, labor shortages, and rising interest rates, these program changes are critical to helping state Housing Finance Agencies and the affordable housing community further its work to meet the ever-increasing need to provide housing for low-and-moderate income residents including seniors, those transitioning out of homelessness, veterans, and hard-working families and individuals.
Since its authorization through the Tax Reform Act of 1986, LIHTC has helped developers construct or preserve more than 80,000 affordable rental units in Colorado by leveraging over $5.4 billion in private sector equity investment into the state's affordable housing need. The median income of residents living in LIHTC-supported housing is 27 percent of the Area Median Income, which equates to $22,200.
The latest research from the National Low Income Housing Coalition (NLIHC) indicates that Colorado is experiencing a shortfall of 124,9898 affordable rental homes for the state's estimated 168,752 extremely low-income (ELI) renters, which are defined as those at or below 30 percent of Area Median Income (AMI). NLIHC also reports that 78 percent of ELI renters are "severely cost burdened," spending more than half of their income on housing costs and utilities. In the current market, there are an estimated 26 affordable and available homes for every 100 ELI households in Colorado.
A list of all current cosponsors by state is available here. You may also download a fact sheet from the ACTION Campaign here.
Please contact Jerilynn Francis, Chief Communications and Community Partnerships Officer, for more information about the Affordable Housing Credit Improvement Act (AHCIA) and Colorado Housing and Finance Authority.