August 2, 2023
Contact:
chfa welcomes three new members to its board of directors
(DENVER) – Colorado Housing and Finance Authority (CHFA) is pleased to announce that Governor Jared Polis has appointed Albus Brooks, Jason Peasley, and Santhosh Ramdoss to its board of directors. CHFA's 11-member board serves as the governing body of the organization and establishes policies to further its mission of affordable housing and community development.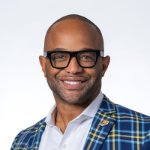 Albus Brooks, Milender White
Albus Brooks is Vice President of Business Development and Public Affairs at Milender White, an Arvada-based real estate construction firm with projects throughout Colorado and Southern California. Prior to joining Mllender White, Mr. Brooks represented District 9 on Denver City Council, where he was the youngest African American to hold the office in Denver history. He served two terms as Council President, co-creating Denver's first affordable housing fund. Mr. Brooks speaks nationally on building inclusive cities through affordable housing solutions.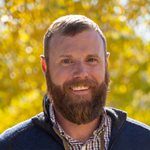 Jason Peasley, Yampa Valley Housing Authority
Jason Peasley has served as the Executive Director of the Yampa Valley Housing Authority in Steamboat Springs since 2012. Over the course of his tenure, Mr. Peasley has overseen substantial organizational growth, strengthened public-private partnerships, and led a community-driven development plan to define and address regional housing needs through 2040. Before joining the Housing Authority, Jason was a City Planner for the City of Steamboat Springs and Associate Planner for Archuleta County, where he managed a variety of projects related to land use, zoning, and community development.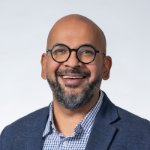 Santhosh Ramdoss, Gary Community Ventures
Santhosh Ramdoss is an accomplished impact investment professional. He currently serves as President and CEO and Chief Investment Officer at Gary Community Ventures, a Colorado-based organization whose work centers on strategic investments in youth success, school readiness, and economic mobility for Colorado families. In his role, Santhosh leads the organization's day-to-day operations and provides strategic oversight of its impact investment portfolio. Santhosh also leads Gary's pioneering work in addressing Colorado's affordable housing crisis. Prior to joining Gary Community Ventures in 2020, Mr. Ramdoss served as the Principal of Portfolio and Investments at the Skoll Foundation, and the Director of the Michael & Susan Dell Foundation.