September 20, 2023
Contact:
chfa launches new resource for colorado homebuyers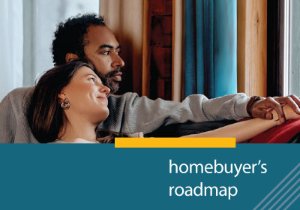 (DENVER) - Colorado Housing and Finance Authority (CHFA) is proud to announce the launch of the Homebuyer's Roadmap. This online, interactive resource gives users the chance to "choose their own adventure," featuring stops on the homebuying journey that highlight various aspects of purchasing a home, including homebuyer education, understanding credit, selecting a lender, inspections, and appraisals. Additional online resources are linked throughout, giving prospective homebuyers the option to learn more about subjects that pertain to their specific situation and goals.
The Homebuyer's Roadmap is designed to engage Colorado homebuyers—particularly first-time homebuyers—on every step of their journey, helping them feel more informed about the process, while delivering readily accessible answers to questions that commonly occur in the homebuying process.
"The Roadmap is a resource created from helping thousands of homebuyers throughout the state," said Paige Omohundro, Home Finance Business Development Manager at CHFA. "The homebuying process can be overwhelming and even intimidating at times, and part of CHFA's mission is ensuring that Coloradans seeking homeownership are given the tools and resources they need to become successful homeowners."
In 2022, a total of 6,592 households were supported with CHFA home mortgage purchase loans, and $89.4 million was invested in down payment assistance in the form of grants and second mortgage loans. Of the households served in 2022, 92% were first-time homebuyers.
In addition to the interactive online version, CHFA will offer a print version of the Homebuyer's Roadmap, which is available by request by emailing [email protected].