September 26, 2023
Contact:
stefka fanchi appointed to chfa's board of directors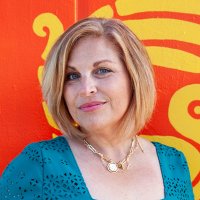 (DENVER) – Colorado Housing and Finance Authority (CHFA) congratulates Stefka Fanchi, President and Chief Executive Officer of Elevation Community Land Trust, on her appointment to its board of directors. CHFA's board serves as its governing body and is tasked with supporting CHFA's mission to strengthen Colorado by investing in affordable housing and community development. The board is comprised of 11 members including the State Auditor, a member of the Governor's cabinet, eight governor-appointed members confirmed by the State Senate, and one member of Colorado's General Assembly.
An experienced leader in affordable housing, Fanchi has served as the President and Chief Executive Officer of Elevation Community Land Trust for five years, having led the organization's startup and execution of a regional community land trust. In its first five years of operation, Elevation Community Land Trust has acquired and preserved the affordability of more than 500 homes serving approximately 1500 Coloradans. Prior to joining Elevation, Fanchi served as the Executive Director of Habitat for Humanity of Colorado from 2004 to 2018, where she oversaw substantial organizational growth and program development.
Fanchi received a Bachelor's degree in International Affairs from George Washington University and a Master of Arts in Intercultural Management with a specialization in Sustainable Development. She currently resides in Lakewood with her husband while her two daughters attend college at the University of Colorado Boulder and Colorado State University.