small businesses: climber loan funds are available
​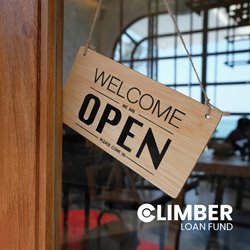 Through 2023, Colorado small businesses that meet qualifying criteria can apply for the CLIMBER (Colorado Loans to Increase Mainstreet Business Economic Recovery) Loan Fund. This statewide program will provide up to $250 million in working capital loans. Below-market interest rates and a one-year deferred payment option make the program a secure recovery option for small businesses.
Do You Qualify?
If your small business was financially stable pre-pandemic and has between five and 99 employees, you may be able to apply for between $30,000 and $500,000 in working capital loans. Please note: There are additional requirements you must meet—click here to review. Once you have ensured you meet the criteria, contact a CLIMBER participating lender.
Before You Meet with a Lender, Make Sure You are Ready
Review this recommended documents list to ensure you have all necessary materials for your first meeting.
If you need help compiling these documents, choose from one of the Small Business Development Center (SBDC) regional offices for a free consultation. Each regional SBDC office will require you to complete an online intake form before you can schedule a consultation. You will be contacted by an SBDC representative to schedule a consultation within one business day of submitting your intake form.
To learn more about the CLIMBER Loan Fund, please visit CLIMBER-colorado.com, and be sure to check out the FAQs.