chfa supports food stability projects with $24,000 grant
​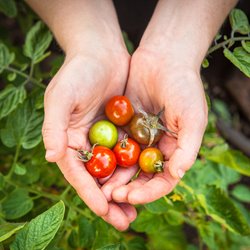 CHFA is investing $24,000 to support three food stability projects in the San Luis Valley designed to improve a community garden, build a new greenhouse, and expand a local food bank in the KV Estates community. Currently, there are no retail food options for the region's approximate 500 residents. Typically, residents must drive 40 to 60 miles for food. The three projects will be a multifaceted plan to ease the challenges of both persistent poverty and lack of fresh food access.
Community Garden
In 2019, residents created a community garden, and the first project will involve building raised beds, a fence to keep animals at bay, and a covered workspace.
Greenhouse
The second project will create year-round growing opportunities with a 1,600 square-foot greenhouse. Local businesses have committed to donating discounted lumber and excavation work to build the greenhouse, which will offset much of the construction costs.
Food Bank
The third project will expand a small food bank to include fresh produce and meats, and frozen foods. Currently, a limited food bank exists, but with the funding from CHFA, the group is able to expand the amount of food available and move it to a larger, more accessible building.
On October 9, 2021, a groundbreaking event will celebrate the launch of the projects. "This three-pronged approach will really strengthen the food resources in these small communities," said Jeff Owsley, CHFA's South Central Colorado Community Relationship Manager.