May 26, 2022
2022 state legislative session adjourns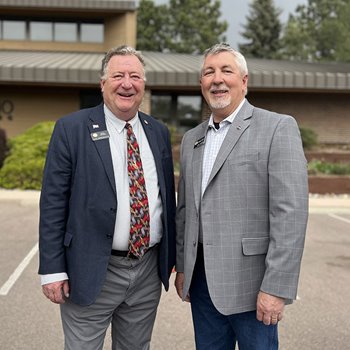 On Wednesday, May 11th, the 73rd Colorado General Assembly adjourned their second legislative session. Affordable housing investment was top among the issues debated. Discussions started with significant work during the interim to identify opportunities for transformative housing investment leveraging $400 million in ARPA funds. Among the housing bills that successfully passed were two that allocated additional investment in key CHFA programs.
HB22-1051, sponsored by CHFA board member and Joint Budget Committee member, Senator Rachel Zenzinger, Senator Dennis Hisey, Representative Shannon Bird, and Minority Leader Hugh McKean, extended the state Affordable Housing Tax Credit (AHTC) program for seven years through December 31, 2031. In addition, the bill allows CHFA to allocate $10 million in state credits annually as well as award tax credits above the annual $10 million cap to support disaster recovery. Since being reauthorized in 2014, the state AHTC program has supported the development or preservation of more than 8,200 affordable apartments and townhomes.
SB22-146, also sponsored by CHFA board member, Senator Rachel Zenzinger, Senator Dennis Hisey, Representative Marc Snyder and Representative Marc Catlin, will direct $25 million in general funds to support CHFA's Middle Income Access Program. CHFA's Middle Income program is a new pilot program that, to date, has successfully leveraged $14 million of CHFA's resources to support more than $165 million in middle income housing development, resulting in 622 units.
Thank you to all of the sponsors and supporters for working together and encouraging others to advance these efforts.
Pictured: State Representative Marc Synder and Senator Dennis Hisey, co-sponsors of SB22-146 at the bill signing ceremony held on May 16, 2022.