March 22, 2022
colorado general assembly advances affordable housing legislation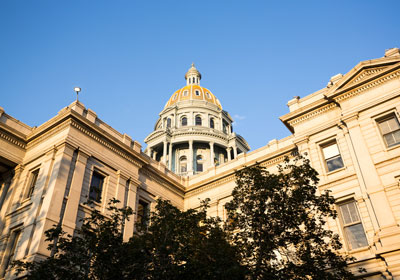 CHFA applauds the Colorado General Assembly for its consideration of HB22-1051, which proposes to strengthen one of the state's most significant investments in the development and preservation of affordable rental housing. Sponsored by State Representative Shannon Bird, House Minority Leader Hugh McKean, Senator Rachel Zenzinger, and Senator Dennis Hisey, HB22-1051 would increase the amount of state affordable housing tax credits (state credit) available for CHFA to award annually from $10 million to $15 million. In addition, it continues the program through December 31, 2034.
To date, the state credit program has helped support the development or preservation of more than 8,200 affordable apartments and townhomes in different regions across the state. It leverages additional public, private, and nonprofit investment at a rate of $9 to $1 for a total estimated economic impact of $3.6 billion in economic impact. Historically, the median income of residents living in state or federal tax credit supported housing is $21,583 or approximately 29 percent of Colorado's statewide Area Median Income.
Click here to learn more and join in support of HB22-1015.

In addition, on March 7th, Senator Rachel Zenzinger and Senator Dennis Hisey, joined by Representative Marc Snyder and Representative Marc Caitlin, introduced SB22-146. This bill proposes to expand CHFA's Middle Income Access Program, which provides subordinate gap financing for the construction of developments serving households earning between 80 and 120 percent of Area Median Income.
Initially launched in 2017 to provide innovative and flexible capital to address the state's "missing-middle" housing needs, the program has leveraged $14 million to support more than $165 million total development investment. Developments supported include housing constructed in Denver, Estes Park, Gypsum, Keystone, and Steamboat Springs. SB22-146 would further the program's efforts by providing $25 million in resources, which CHFA estimates will help support between 750 and 850 new housing units.
Click here to learn more and join in support of SB22-146.