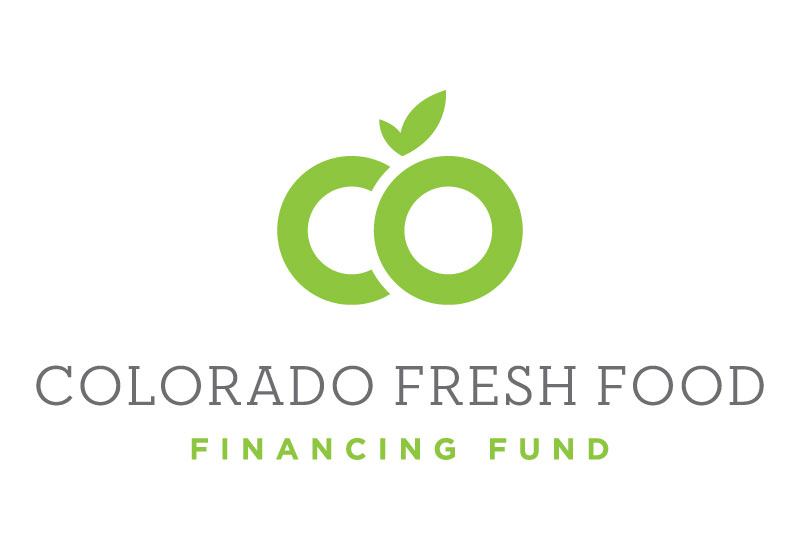 CO4F Mission and Key Goals
The Colorado Fresh Food Financing Fund (CO4F) is a statewide loan and grant fund created to support businesses and other community initiatives that improve convenient access to affordable, healthy, and culturally relevant food. The program is intended to offer flexible financing that is not available from commercial lenders. CO4F projects are evaluated based on their ability to provide a positive community impact and address structural inequities.

Improve Health
Enables the purchase and consumption of fresh food products by ensuring affordability and offering educational programming related to harvesting, cooking, and/or eating.

Build Wealth
Enables the economic mobility and well-being of diverse populations who have historically been denied access to education, property, and wealth.

Fill Gaps in the Food System
Advances a regional food system for local farmers, sustainable practices, traditional cultivation, and humane harvesting practices.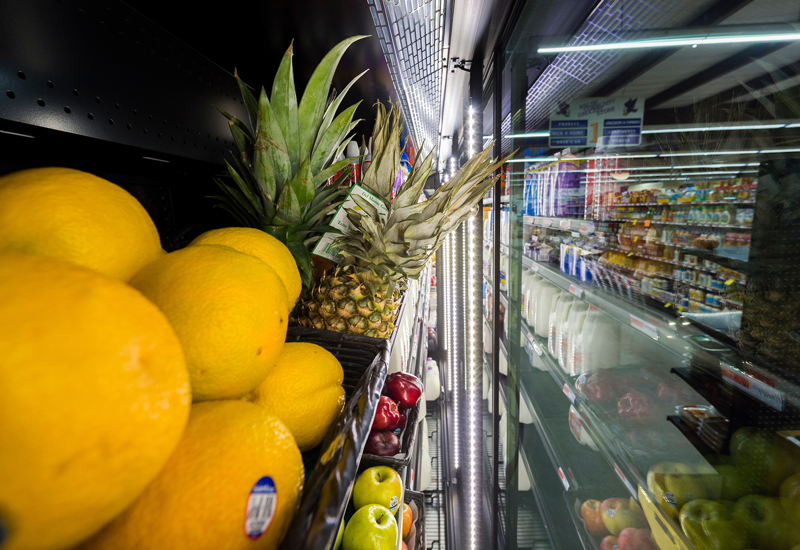 The Food Justice movement envisions a food system that is inclusive, community-led and participatory, without the exploitation of people, land, or the environment. It identifies and acts to remove the significant structural inequities that exist within our food and economic systems.
— Portland/Multnomah Food Policy Council
Program Update and Application Deadline
Application Deadline
The application deadline was January 31, 2023.
In 2022, CO4F program guidelines were updated to incorporate a greater focus on addressing the structural inequities throughout Colorado's food system and to allow for a wider range of eligible projects including:
grocery stores and other traditional food retail models,
mobile markets,
aggregation and distribution centers,
healthy prepared foods, and
charitable food system partners.
After your preapplication is received, a representative from CO4F partner, P.U.M.A., will schedule a call to learn more about your project and guide you through the process.
Please reach out to Terrance Grady with any questions.
Is Your Project Eligible?
Must operate and provide services in Colorado
Must expand access to food and meals: minimally processed staples (cereals, starches, legumes), meat, dairy, fresh produce, etc.
Must serve a majority of customers in "high need and low access areas" including, but not limited to USDA-defined food deserts, areas with high poverty rates, environmental justice communities, and rural areas.
May include one or more of the following elements and are not limited to the following:
Grocery Stores
Corner and convenience stores
Food cooperatives
Farmers markets
Mobile markets
Aggregation and distribution (e.g., food hubs, food delivery)
Healthy prepared food
Charitable food system (pantry, no-cost grocery)
Land acquisition
Construction of rehabilitation of real estate
Interior tenant improvements
Equipment reimbursements of predevelopment costs (professional fees, market studies appraisals, deposits on land and building, and other holding costs
Working capital (inventory, wages, operating costs)

Amount may not exceed 50 percent of total loan amount. Loans providing working capital must meet CO4F collateral requirements.
How It Works
There are several partners of the CO4F program, including:
Colorado Housing and Finance Authority
(CHFA) is the program administrator and financial partner for CO4F, responsible for:
managing the program mechanics, reporting requirements, and relationships with all program partners, and
processing larger loan requests ($150,000 and higher) and all grant requests for the program.
Progressive Urban Management Associates (P.U.M.A.)
is a community and economic development consulting firm based in Denver. P.U.M.A. is the Food Access Organization (FAO) for the program, responsible for:
conducting statewide outreach to develop a pipeline,
engaging with vulnerable populations and connecting nontraditional applicants with resources, and
ensuring that applicants meet program eligibility requirements and referring them to funders.
Colorado Enterprise Fund (CEF)
is a Denver-based nonprofit lender, providing flexible financing to small businesses across Colorado. CEF is a financial partner of CO4F, responsible for serving smaller loan requests (below $150,000).
Contact CHFA to schedule a call to share information about your project and get answers to your questions.
Fill out a preapplication and attach any business documents or relevant plans. (Current application round closed on January 31, 2023.)
Wait two to three weeks for P.U.M.A. to determine if your project meets basic eligibility requirements and meets at least one of the criteria within "community impacts."
If you are eligible, you will be referred to CHFA or CEF and invited to fill out a full application.
Final approval is determined by the CO4F Loan Committee.
The length of time depends on a number of factors, but on average, the full process may take several months.
What is Food Justice?
"The Food Justice movement envisions a food system that is inclusive, community-led and participatory, without the exploitation of people, land, or the environment. It identifies and acts to remove the significant structural inequities that exist within our food and economic systems."*
Ensures that the benefits and risks of where, what, and how food is grown, harvested, distributed, accessed, and eaten are shared ethically and fairly
Led by people most impacted by health disparities
Sees food as a human right, not a commodity**
Food insecurity and diet-related illnesses are correlated with poverty and have disproportionately impacted communities of color.***
Nationally, the rate of food insecurity for Black and African American households is more than double that of White households.
One in five Hispanic/Latino households are food insecure—compared to one in ten White households.
Heart disease, cancer, diabetes, and stroke are higher among communities of color.
*Source: Portland/Multnomah Food Policy Council
**Source: Oregon Tilth Center, "Food Justice Definitions"
***Source: FoodPrint®, "Food Justice"
Sign up for the CO4F eNews