The Colorado Fresh Food Financing Fund (CO4F) improves access to healthy food in underserved Colorado communities by financing grocery stores and other forms of healthy food retail. ​ This statewide fund is anticipated to leverage $20 million in investment. ​​​​​​​
The Colorado Blueprint to End Hunger, alongside local partners, has launched the Colorado COVID-19 Emergency Hunger Relief Fund. The fund provides grant funding to support urgent food access needs during the COVID-19 crisis. Visit
www.endhungerco.org/resources-2
to learn more.
Please note: This is a link to a third-party, provided for informational purposes only. The Colorado COVID-19 Emergency Hunger Relief Fund is not associated with any CHFA funding.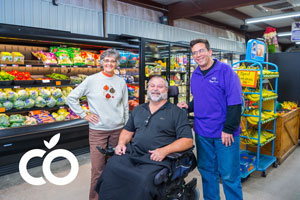 Walsh Community Grocery Store, CHFA business lending customer
In 2006, the only full-service grocery store in Walsh closed and residents had to travel 20 miles out of town for groceries. A citizen-led committee formed, led by the mayor, to reopen the store and bring fresh food access back to the community. Now, Walsh Community Grocery Store is operated by a board of directors, and owned by community groups and members.

Read the full customer success story here.
Goals
​​Improve retail access to fresh and healthy foods;
Encourage economic development in low- to moderate-income neighborhoods;
​Provide attainable financing to food retail outlets that improve food access;
Partner with local governments when possible to enhance the benefits and successes; and
Develop a Colorado model based upon national best practices.
CO4F Financing Uses
Business start-up and expansion costs
Opening a new store
Keeping a store open under new ownership
New or upgraded equipment and displays
Land assembly
Developing an innovative business concept
About
The seed funding for CO4F comes from The Colorado Health Foundation, which developed this initiative based on research on food access barriers in Colorado communities and national Fresh Food Financing best practices. CO4F is partnering with the Colorado Enterprise Fund (CEF)​ to finance small and innovative fresh food concepts. Progressive Urban Management Associates (P.U.M.A.) serves as the Food Access Organization for the Fund, providing general information to prospective borrowers. The Colorado Housing and Finance Authority (CHFA) serves as the fund administrator and manages the allocation of grants and loans.
History
In fall of 2011, the Denver Food Access Task Force released "Healthy Food for All: Encouraging Grocery Investment in Colorado," which outlined policy recommendations to improve access to affordable, healthy food and stimulate economic development in Denver and throughout Colorado.
Using those recommendations as a blueprint, a CO4F working group explored ways to remove barriers that prevent Colorado's underserved population from obtaining healthy food. The working group was chaired by Cameron Bertron of EFG Brownfield Partners. Other representatives were from the Colorado Health Foundation, CHFA, the Denver Department of Environmental Health, the Denver Office of Economic Development, the Colorado Enterprise Fund, the Mile High Community Loan Fund and the Rocky Mountain Farmers Union.
CO4F Production
As of May 2021
$8,500,000
Total Capitalization
$1,607,307
Funds Available
$6,892,693
Total Funded and Committed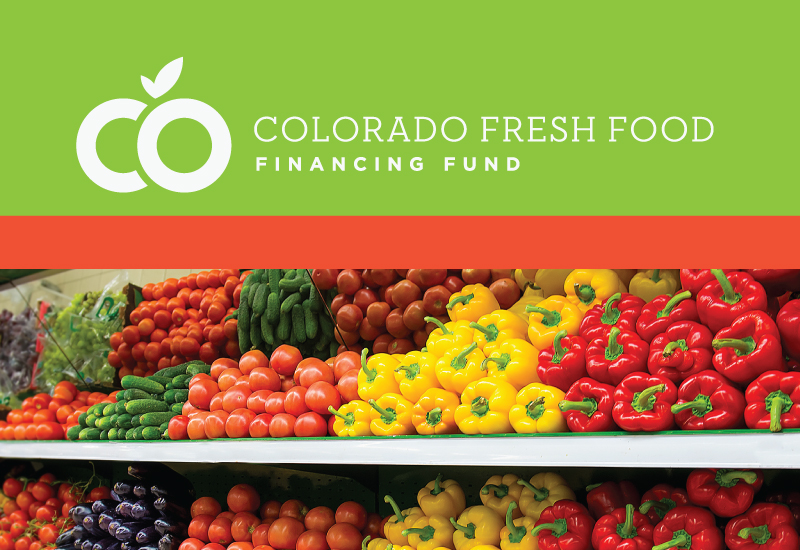 Colorado Fresh Food Financing Fund (CO4F)
Watch the video to learn about the fund and about some of its customers.
CO4F Forms and Informational Documents
General inquiries, application help, ​eligibility & technical questions:
Andrea Buglione
PUMA
[email protected]
720.510.8567
​Loan inquiries up to $200,000:
Alan Ramirez
Colorado Enterprise Fund
[email protected]
720.473.4053
Loan inquiries of $200,000+:
Justin Vause
CHFA
Contact Justin
303.297.7345
Sign up for CO4F Quarterly eNews