May 23, 2022
Contact:
chfa receives grant to support health and housing sector collaboration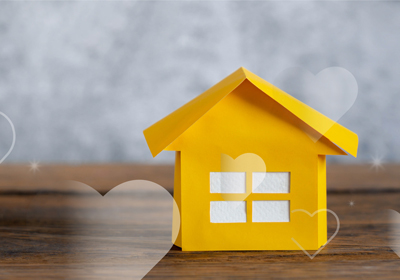 (DENVER)
– Colorado Housing and Finance Authority (CHFA) is pleased to announce it has been awarded a $150,000 grant to advance strategic partnerships with health organizations to support affordable housing in Colorado. The grant was awarded by the National Council of State Housing Agencies (NCSHA) and funded by the Robert Wood Johnson Foundation.
CHFA was one of six state housing finance agencies (HFAs) in the nation to receive a grant. According to NCSHA, the grants are the foundation of the Healthy Housing, Healthy Communities (H3C) Partnership initiative, sponsored by NCSHA, which aims to leverage state HFAs' roles at the center of the affordable housing system to attract significant health institution involvement and elevate community-level leadership in addressing the housing affordability crisis in America.
"Affordable housing is a major contributor to a stable and healthy quality of life. This grant will support our work to advance strategic partnerships within the health care, housing, and philanthropic community to support affordable housing options and improved health outcomes for Coloradans," said Cris White, CHFA executive director and CEO.
Grant proceeds will be used to support CHFA's ongoing work to create a Housing, Health, and Equity Partnership Plan that will define goals and strategies to accelerate the development or preservation of affordable housing that is sustainable and energy efficient, offers healthy-living components, and is located near access to healthy food, transportation, quality healthcare and employment choices.
Visit
chfainfo.com/health-housing
to learn more about how housing and health interplay and how both sectors can collaborate to improve lives.
To learn more about the Healthy Housing, Healthy Communities (H3C) Partnership initiative,
click here
.