August 30, 2022
chfa donates $732,000 to 54 nonprofits with second round of 2022 direct effect awards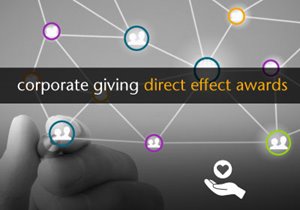 (DENVER)
– Colorado Housing and Finance Authority (CHFA) is proud to announce its Round Two 2022 Direct Effect Award recipients. CHFA's Direct Effect Awards recognize Colorado nonprofit organizations whose missions align with CHFA's work to strengthen Colorado by investing in affordable housing and community development. The Direct Effect Awards are an integral part of CHFA's community investment and serve as a reminder that immediate funding of community-based needs can make a direct and positive impact.
CHFA is donating $731,982 to 54 nonprofits through its Direct Effect program in round two, which received more than 80 applications. The average grant awarded in round two is $13,544 and the maximum grant award amount is $30,000.
Between this year's first two rounds, CHFA has donated more than $1 million in Direct Effect Awards. Round three applications open September 1 and close September 30.
Round Two award recipients are listed below. Learn more about each organization and how Direct Effect will support its work by visiting
this page
on CHFA's website.
A Way Forward
$3,892
Alpha Phi Alpha Scholarship Endowment
$15,000
Aurora Public Schools Foundation
$5,000
Black Canyon Boys and Girls Club
$15,000
Boys Hope Girls Hope of Colorado
$15,000
CARE Housing, Inc.
$10,000
Casa de Paz
$10,000
Cleo Parker Robinson Dance
$8,000
Colorado Health Network, Inc.
$20,000
Community Compassion Outreach
$15,000
Community Food Bank of Grand Junction
$20,000
Community Options, Inc.
$10,000
Compañeros: Four Corners Immigrant Resource Center
$5,000
Continental Divide Trail Coalition
$10,000
Elevation Community Land Trust
$30,000
Family and Intercultural Resource Center
$30,000
Florence Crittenton Services
$10,000
Fort Lewis College Foundation
$15,000
GoFarm
$10,000
Grand Enterprise Initiative
$5,000
Gunnison Country Food Pantry
$15,000
Gunnison Valley Regional Housing Authority
$20,000
Gunnison Valley Mentors
$10,000
Haven of Hope
$10,000
Holyoke Community Childcare Initiative
$20,000
Home Trust of Ouray County
$15,000
Housing Solutions for the Southwest
$15,000
Junior Achievement of Southern Colorado
$10,000
La Plata Economic Development Alliance
$20,000
La Plata Family Centers Coalition
$10,000
Learning Zone at Real Life Colorado
$10,000
Lincoln Hills Cares
$5,000
Maslow Academy of Applied Learning
$15,000
Montrose Lighthouse, Inc
$10,000
Mountain Roots Food Project
$15,000
Mountain Valley Developmental Services
$20,000
New Legacy Charter School
$15,000
NEWSED Community Development Corporation
$20,000
Northwest Colorado Health
$20,000
Project I See You
$5,000
Providence Network
$10,000
Pueblo Food Project
$20,000
Restorative Resources Programming House
$10,000
RISE 5280
$15,000
Southwest Center for Independence
$10,000
STRiVE
$20,000
Teller Senior Coalition
$10,000
Treeline Pass
$15,000
United Neighbors/Vecinos Unidos
$10,000
Veterans Community Project of Longmont
$15,000
Victory Service Dogs
$10,000
Village Exchange Center, Inc.
$10,000
Vivent Health
$20,000
Women's Resource Center in Durango
$15,000

Please visit chfainfo.com/directeffect for more information.