CHFA continues to accept, process, and purchase home mortgage loans daily. We are committed to fulfilling our mission and making affordable homeownership available to our community.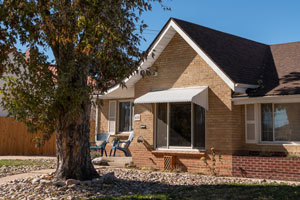 Loan Production is Solid
We continue to see between $10M-$15M in daily reservations.
We continue to perform our program compliance review within one business day.
We are committed to purchase loans within 10 days of complete loan file delivery.
CHFA Continues to be Active in the TBA Market
CHFA's ability to access the capital markets is sound. CHFA has a strong track record of financing production through the TBA market, with approximately 75 percent of loan production supported by TBA.
Even in this environment, there are no indications that CHFA will experience any current or future gaps in funding. We are committed to remaining an available, operationally predictable, financially stable partner with you, accessible and responsive to your needs.
All CHFA Mortgage Loans are Securitized
CHFA will continue to offer our home loan programs and down payment assistance without disruption because all CHFA mortgage loans are securitized by Fannie Mae, Freddie Mac, and/or Ginnie Mae.
Procedural Changes
We realize our industry and its operations, guidelines, and policies are changing quickly. CHFA is staying up to date and will use this page to highlight any changes to CHFA's home loan programs. In addition, please sign up to receive or view important changes via the Home Finance eNews page.

To date, and in recognition of different factors influencing business in this environment, CHFA is releasing the following temporary guidance to assist you as much as possible.

Click on the links below to learn more about the following temporary procedural changes CHFA will follow:
CHFA Updates Related to COVID-19​
As circumstances from COVID-19 continue to evolve, CHFA's priority is
Read More
Thank You for Your Support
We appreciate the opportunity to continue to partner with you and together, help your clients achieve housing stability.
If you have any additional questions, please contact
CHFA Home Finance
.​​​
Would you like to receive CHFA eNews?