Stay aware of upcoming classes and industry news with chfareach eNews! Subscribe and view the archive below.
Sign up for chfareach eNews
Science Matters is pleased to present their Super Sleuth project. Join us for some fun with chemistry! In our step-by-step video, you'll learn how to create a super sleuth kit.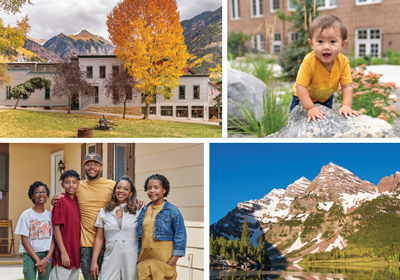 CHFA's 2022 Community Report is now available. In the report, learn how CHFA invested $3 billion to support affordable housing and community development in 2022.
Due to conflict with another affordable housing event, the "Need-to-know Tax Credits" class has been moved to Wednesday, March 15th.
In this class we will go over the items and steps to submit the application for exemption from the City of Denver Rental License and/or inspection requirements.
The Housing Tax Credit world can be difficult to follow, and even tougher to negotiate. Join us for a daylong intensive that will give you everything you need to get started.
Users of Yardi or Federal Housing Assistant (FHA) Software are invited to a special session for technical support. Many properties that accept Section 8 vouchers have trouble navigating between their systems and the voucher submission process at CHFA.
In this session with international business consultant Mary Grace Glasier, we'll explore the art of delegation. You will come away with a five-step model that helps you to appropriately match people and tasks.
CHFA is pleased to announce the dates for its 2023 Direct Effect Awards. Direct Effect Awards are an opportunity for CHFA to recognize and support Colorado nonprofits whose missions align with our work to strengthen Colorado by investing in affordable housing and community development.
While the foundation of most affordable rental housing today is the Housing Tax Credit Program, the tax credits alone are often not enough to ensure project feasibility. Successful properties often must "layer" programs in order to work.
Trauma-informed Design: The Four-phase Process and Case Studies, Webinar │ January 19, 2023 This session will walk participants through the four phases of trauma-informed design, providing high-level guidance for carrying out the steps of a trauma-informed design process.
CHFA is proud to announce the promotion of Jerilynn Martinez Francis as CHFA's new chief communications and community partnerships officer. In her role, Jerilynn will serve as a member of CHFA's executive team, reporting directly to the executive director and CEO.
Like any brand or logo, your "personal brand" tells the world what to expect of you. It represents your values and credibility as a professional.
January Highlights Fair Housing 101, Webinar │ January 10, 2023 Join us as the Colorado Civil Rights Division presents housing antidiscrimination training. The training introduces the most recent Colorado Fair Housing laws, focusing on protected classes and disability discrimination.
Wishing you every happiness this holiday season and throughout the coming year.
CHFA is proud to announce its Round Three 2022 Direct Effect Award recipients. CHFA's Direct Effect Awards recognize Colorado nonprofit organizations whose missions align with CHFA's work to strengthen Colorado by investing in affordable housing and community development.
CHFA encourages its partners to join this annual PAB stakeholder meeting. CHFA will share information on PAB use from prior years and the anticipated budget for 2023.
As Congress returns this week from the Thanksgiving break, it heads into the final stretch of the year with a long list of legislative to-do items. Now is a crucial time to encourage members to expand and strengthen the Low Income Housing Tax Credit as part of an end-of-year legislative vehicle.
December highlights What Landlords Can Do to Prevent Eviction, Webinar │December 6, 2022 Are you looking for ways to prevent a tenant's eviction? Such situations can be complex, but our panel of experts brings vast perspective to support your efforts.
Thanks to all members who participated in the coloring contest for Halloween/Dia de los Muertos. We had a random drawing for the winners; winning submissions are from these properties:
Residents of affordable housing properties are invited to participate in a coloring contest celebrating Halloween and Día de los Muertos! Pictures of original drawings or completed coloring pages can be submitted