Plan for your tomorrow—and own it.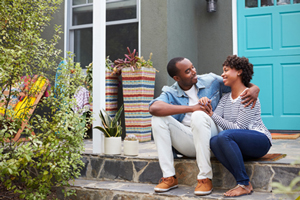 2023 Workshops
Attendees connected with CHFA, as well as community-based housing counselors, lenders, and real estate professionals to learn how to build their "homebuying team" and have direct conversations about various financial and educational homebuyer resources.
June – New Hope Baptist Church, Denver
July – Citizen's Project, Colorado Springs
August – Rising Star Baptist Church, Aurora
September – Spangalang Brewery, Denver
To make an impact, we need to meet community where they are, so we launched the Own Your Tomorrow education series, kicking off with four in-community workshops, helping over 75 prospective homebuyers.
CHFA would like to thank our partners:
Amy Kennedy, Brothers Redevelopment, Inc.
Angela Hutton-Hall, City Park Realty
Arthur Brown, Fairway Independent Mortgage
Cameron Burl, MegaStar Financial
Cindy Larson, Brothers Redevelopment, Inc.
Helen Taylor, Northeast Denver Center
Kenny Greene, Guaranteed Rate
Muriel Williams-Thompson, Town and Country Realty, Inc.
Steven Tilghman, Supreme Lending
Terri Jackson, African American Trade Association
Veronica Ware, Colorado Housing Assistance Corporation
Walter Huff, Huff Properties & Investment Advisors
If you'd like to stay informed about CHFA's community engagement efforts related to Black and African American homeownership, please sign up for the quarterly Own Your Tomorrow eNews.
Or if you'd like to inquire about hosting a workshop for your community, please contact the Own Your Tomorrow team.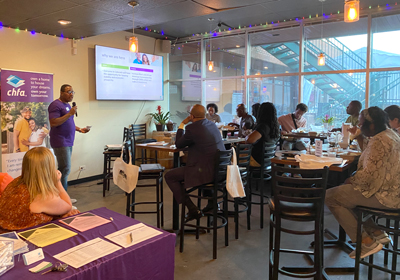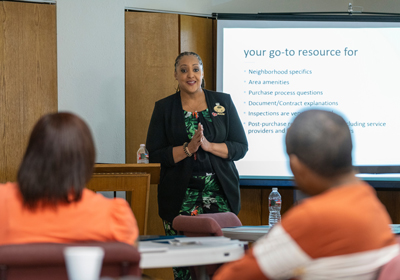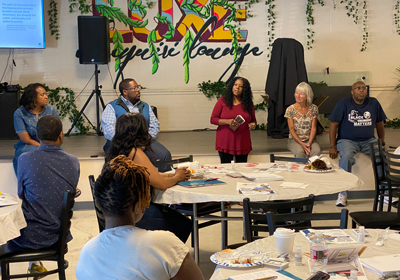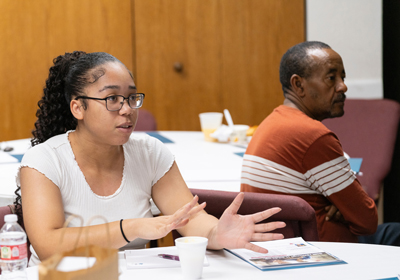 With respect to its programs, services, activities, and employment practices, Colorado Housing and Finance Authority prohibits unlawful discrimination against applicants or employees on the basis of age 40 years and over, race, sex, sexual orientation, gender identity, gender expression, color, religion, national origin, disability, military status, genetic information, marital status or any other status protected by applicable federal, state or local law. Requests for reasonable accommodation, the provision of auxiliary aids, or any complaints alleging violation of this nondiscrimination policy should be directed to the Nondiscrimination Coordinator, 1.800.877.2432, TDD/TTY 800.659.2656, CHFA, 1981 Blake Street, Denver, Colorado 80202-1272, available weekdays 8:00am to 5:00pm.