An example of a CHFA Multifamily Lending Mixed Use project.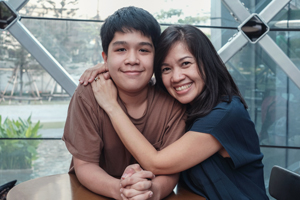 Vina Apartments
CHFA Customer
Denver, Colorado
Vina Apartments, Denver
Purpose
New construction of 150 units for families
Who the Project Serves
The property serves families earning between 30 and 80 percent Area Median Income.
Community Impact
The property is located within the Elyria-Swansea neighborhood and is part of the Urban Land Conservancy's six-acre master-planned development, which features a 99-year ground lease to help maintain long-term affordability for residents. The project houses the new headquarters of long-term neighborhood anchor, Clinica Tepeyac, a Federally Qualified Health Clinic (FQHC). Additionally, there is 7,000 square feet for a fresh food retail grocery store. Twenty-five percent of the units will be set aside to serve individuals with disabilities.
Project Partners
Columbia Ventures and New Columbia Residential are the co-sponsors and new CHFA partners.
Citibank
Denver HOST
Colorado Division of Housing
How We Got the Deal Done
Pair with These CHFA Programs
Just like CMF, our other gap program,
CHFA Housing Opportunity Fund (CHFA HOF)
, can be paired with the 4 percent Housing Credits and state Credits as subordinate debt, as long as the debt coverage and other underwriting terms conform to CHFA Credit Policy.
Contact Multifamily Lending