An example of a CHFA Multifamily Lending Permanent Supportive Housing (PSH) project.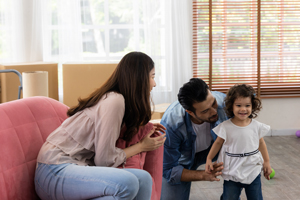 Journey Home
CHFA Customer
Cañon City, Colorado
Journey Home, Cañon City
Purpose
New construction of 30 units to provide housing to homeless individuals and families
Who the Project Serves
Homeless individuals and families in the Cañon City area; units are rent-subsidized through project-based vouchers provided by Colorado Division of Housing
Community Impact
This was the first PSH in the region. Services were provided to residents by Solvista Health, Fremont Department of Human Services, and Workforce Center. All were coordinated and referred by L&F.
Project Partners
Cardinal Capital
Loaves and Fishes Ministries of Fremont County
Upper Arkansas Area Council of Governments
How We Got the Deal Done
$219,000 CHFA Housing Opportunity Fund (CHFA HOF) loan with a 30-year term
Pair with These CHFA Programs
SIMPLE loans can also be paired with the Capital Magnet Fund (CMF) as subordinate debt, as long as the debt coverage and other underwriting terms conform to CHFA Credit Policy. HOF can be paired with any CHFA senior debt.
Contact Multifamily Lending