An example of a CHFA Multifamily Lending Rural project.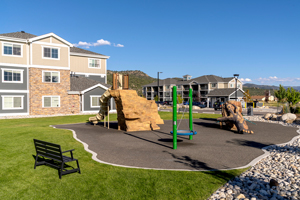 Collegiate Commons
CHFA Customer
Buena Vista, Colorado
Collegiate Commons, Buena Vista
Purpose
New construction of 48 family units
Who the Project Serves
The project serves families and the local workforce with incomes between 30 percent to 60 percent Area Median Income.
Community Impact
As the first Housing Credit supported development in Buena Vista, the project addressed the severe shortage of affordable housing needed to support the diversified economy and year-round service sector jobs. The town officials and employers overwhelmingly supported the project. The property is located two blocks from the town's Main Street, providing residents with quick access to local resources.
Project Partners
Urban, Inc.
Colorado Department of Local Affairs
How We Got the Deal Done
Pair with These CHFA Programs
SMART loans can also be paired with the Capital Magnet Fund (CMF) as subordinate debt, as long as the debt coverage and other underwriting terms conform to CHFA Credit Policy.
Contact Multifamily Lending