​​​​​​CHFA is dedicated to fostering an environment in which people's opinions and points of view are valued, allowing us to make the most informed decisions and better connect with our partners and customers.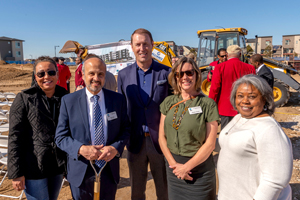 Our Values
Diverse and Inclusive
We appreciate, embrace and leverage the similarities and differences among our employees, customers, and partners to make better decisions.
Equitable
We foster a culture where everyone thrives and ensure that staff, partners, and customers get what they need.